Out Now: Blood Kindness (The Hybrid Festival #2)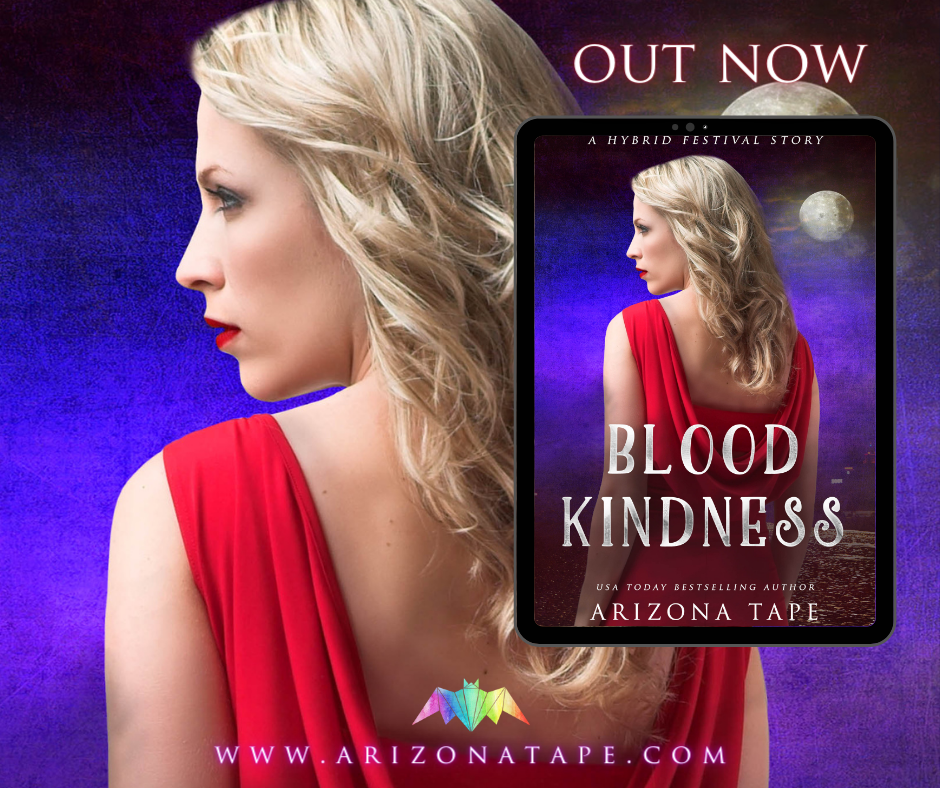 The Hybrid Festival #2.
Desperately thirsty and with her shop on the verge of ruin, the last thing Logan expects is to find help in the form of a human escaping from the rain.
Ana knows to be wary of vampires, especially those who haven't had enough to drink. But when the rain forces her to take shelter, she has to trust in the kindness of a stranger, even if they're a vampire.
A simple exchange of favours leads to an unlikely friendship and the potential for more. Is Logan brave enough to take a chance on the human she's just met?
****
Blood Kindness is a paranormal vampire romance featuring an f/f couple and a futuristic setting. It is set in the Hybrid Festival World.
Available on all retailers.
Apple – Kobo – Nook – Google Play – Amazon – Smashwords – Payhip – Universal Link
The Hybrid Festival
---
---