Out Now: The Alien's Farmer (Aliens And Animals #3)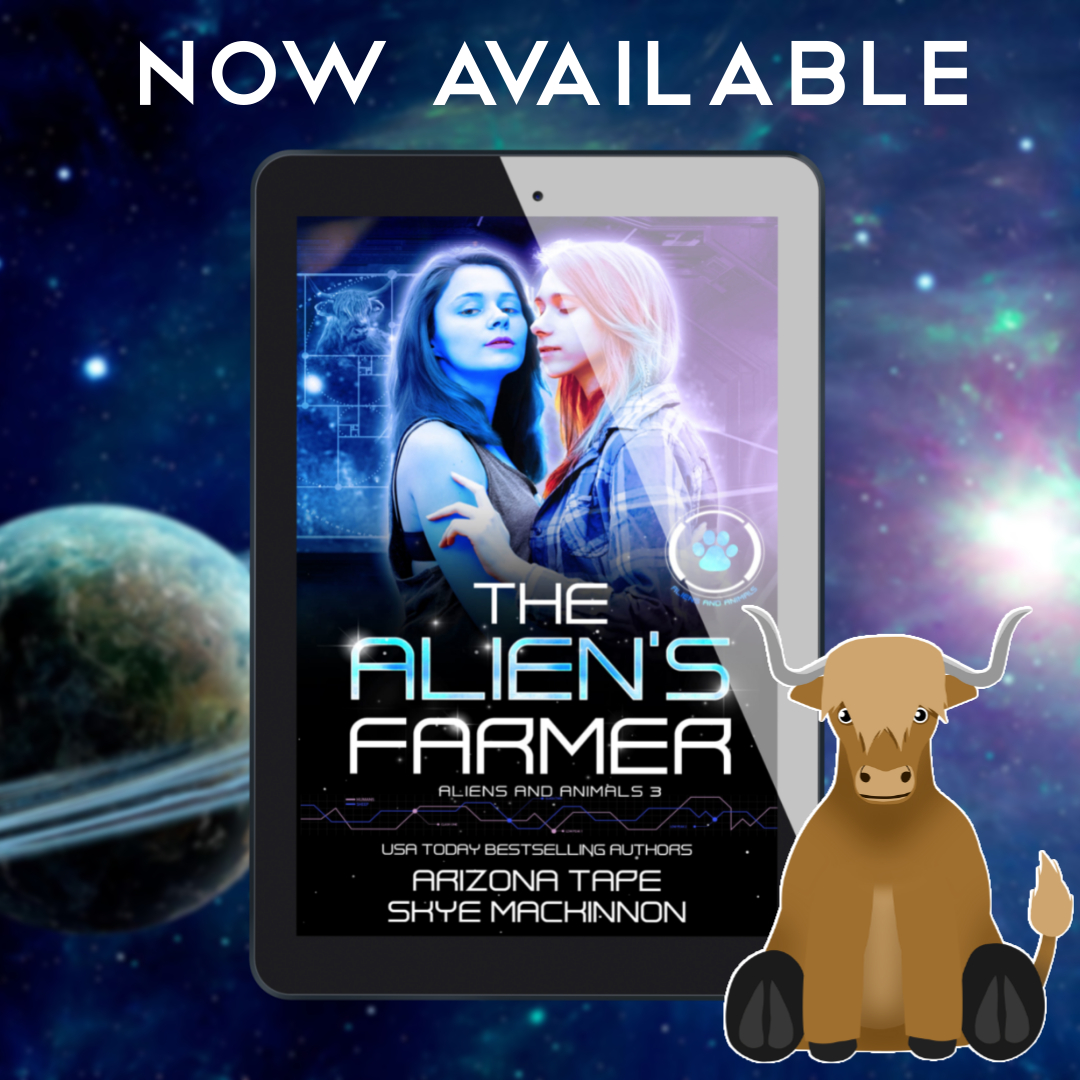 Aliens And Animals #3 (co-written with Skye MacKinnon).
No alien abduction is complete without a Highland cow
Rachel thought it couldn't get worse than losing her farm. But when a hot stranger turns out to be an alien, her life is about to change forever.
Tamsia's sisters both have human mates, but she can't quite understand the appeal herself. Until she meets Rachel, the owner of an adorable yet intimidating Highland cow. Will Tamsia be able to persuade her to move to Kyven?
****
An out-of-this-world f/f alien romance with a headstrong human woman and an alien female used to getting what she wants. This is a standalone sapphic love story with a guaranteed happy end. If you love lesbian romance, cute animals, and humorous science fiction, this series will make you laugh, swoon, and wish you had your own fluffy Highland cow.
Aliens And Animals
The Alien's Falconer
---
---