COMING SOON: The Alien's Reindeer ( Aliens And Animals #6)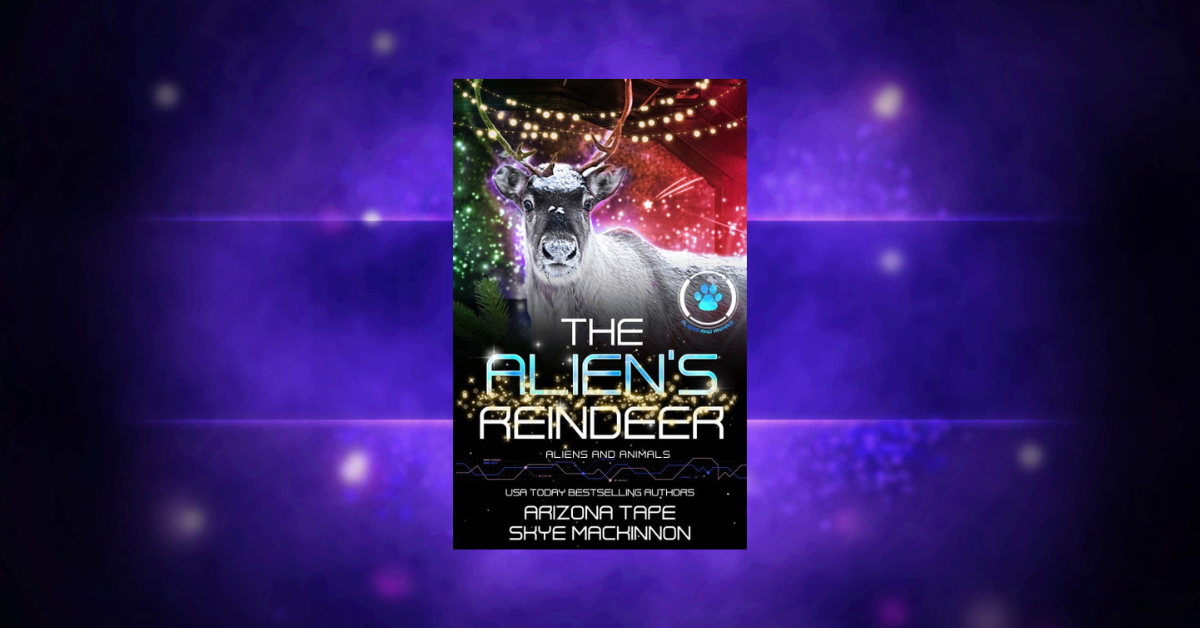 Release date: 20 November 2023

Series: Aliens And Animals

Genre: Sci-Fi Romance (aliens)

Pairing: F/F

Steam Level: 2/5

Keywords: accidental abduction, winter holiday

Last book in the series: Yes

Extra: Co-written with Skye MacKinnon
Christmas is coming and the aliens of Kyven want a reindeer as a surprise for their humans.
An accidental abduction. A reindeer on a spaceship. Unexpected love. A Christmas to remember…
****
An out-of-this-world f/f alien holiday romance between a human woman and a beautiful alien female. This is a standalone sapphic love story with a guaranteed happy end. If you love lesbian romance, cute animals, and humorous science fiction, this series will make you laugh, swoon, and wish you had your own alien mate.
AVAILABLE ON RETAILERS
Apple | Amazon | Kobo | Nook | Google Play | Smashwords | Direct | Others
This book is available for request in most public libraries. Check with your local library whether they already have it in their catalogue or how to request it if they don't.
---
Text-Block
---
---