OUT NOW: Dryad's Blossom (Purple Oasis #11.5)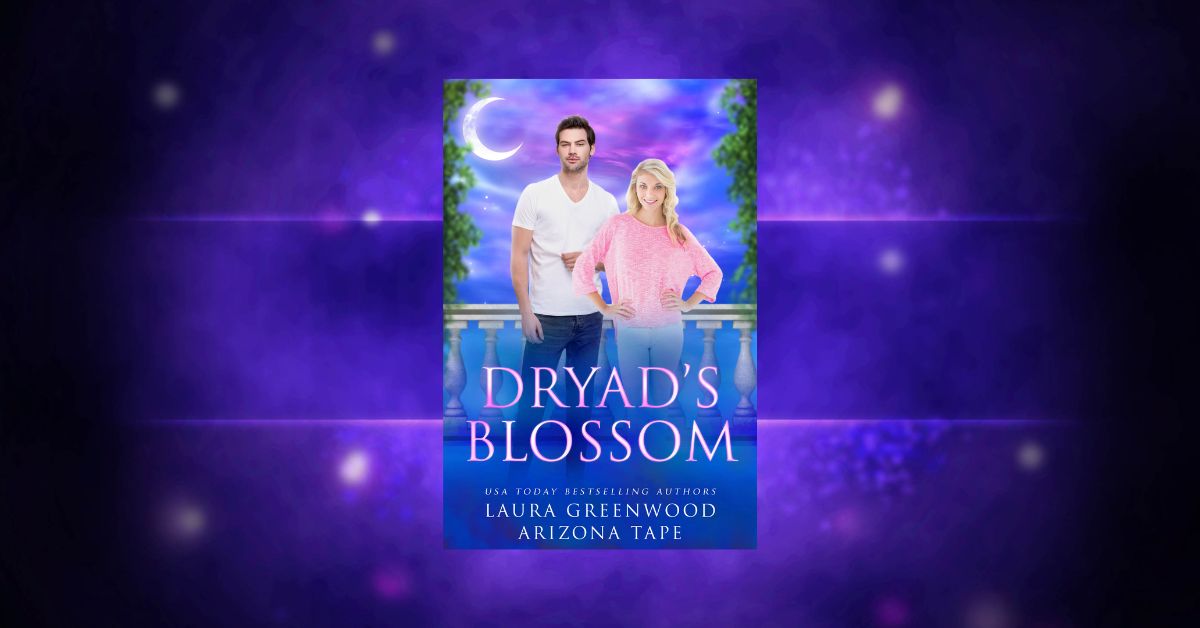 Release date: 24 August 2023

Series: Purple Oasis

Genre: Paranormal Romance, post-apocalyptic

Pairing: M/F

Steam Level: N/A 

Keywords: dryad, light-hearted, tea witch

Last book in the series: No

Extra Info: Co-written with Laura Greenwood
A meet-cute under a cherry blossom tree leads a dryad and a tea witch to love.
When dryad Lila comes face-to-face with a cherry blossom tree for the first time in years, she finally feels as if she might have found the place she can call home and reconnect with her magic.
Tea witch Grey has been waiting for the sakuras to bloom for years, and now that he's met a gorgeous dryad beneath the tree, he thinks there might be a chance.
Will the arrival of spring bring more than just flowers for Lila and Grey?
****
Dryad's Blossom is part of the Purple Oasis paranormal romance series. It includes a sweet m/f romance involving a dryad in search of home and a tea witch looking for memories.
If you enjoy light paranormal romances, coming-of-age storylines, post-apocalyptic settings, sweet moments, guaranteed happy endings, and casual magic systems, then start the Purple Oasis series today with Witch's Trust.
AVAILABLE ON RETAILERS
Apple | Amazon | Kobo | Nook | Google Play | Smashwords | Direct | Others
This book is available for request in most public libraries. Check with your local library whether they already have it in their catalogue or how to request it if they don't.
---
Purple Oasis Books
More books coming soon!
To the Purple Oasis Series Page
---
---