OUT NOW: Potions And Petals (Anthology)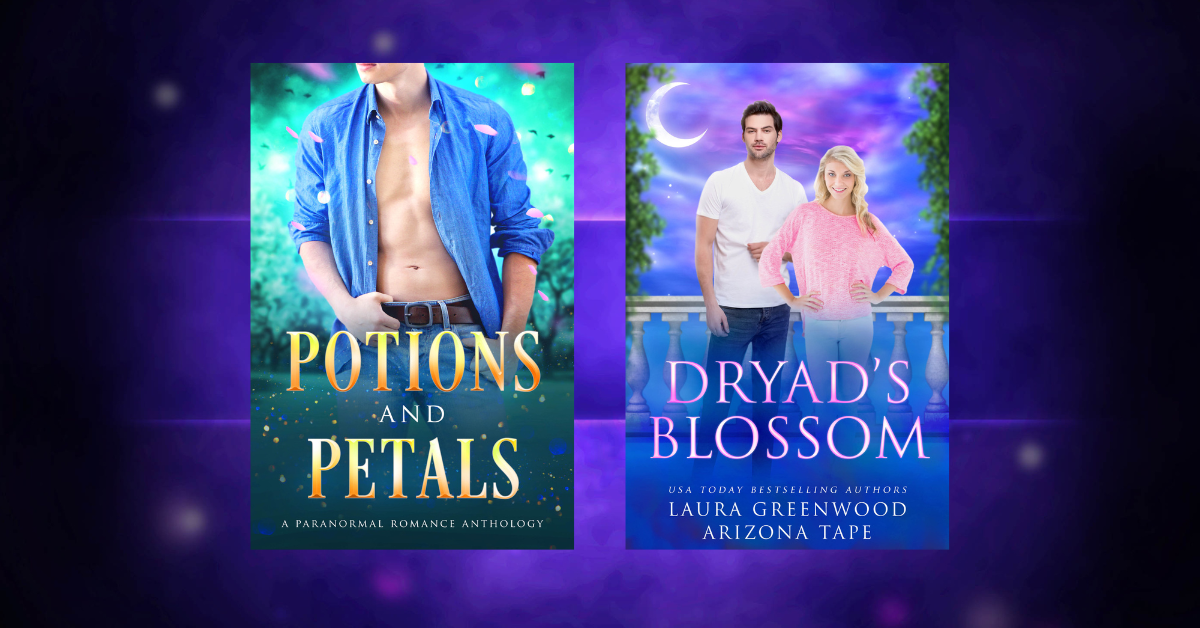 Spring into paranormal worlds full of romance, adventure, and magic in this limited edition free collection of paranormal romance stories. 
Uncover tales of fae, shifters, vampires, dryads, and more as they embark on quests to find love, with swoonworthy moments, happily ever afters, and more to be found between the pages. 
Download your copy of the exclusive Potions and Petals Anthology before it disappears forever on 31st July! 
Get Potions and Petals Exclusively from Bookfunnel!
The Potions and Petals Collection Includes: 
Dryad's Blossom (Purple Oasis) by Laura Greenwood & Arizona Tape

The Fae Queen (The Rite World) by Juliana Haygert

Her Viking Werewolf (Heart Of Ice) by Demelza Carlton 

Heat In The Kitchen by Reina Torres

Beltane Magic (A Magical Midlife Prequel) by Rose Bak

Cherry Blossom Petals (The Witches Of Oak Hollow) by Samantha Peppercorn

Fractional Chemistry (First Blood Universe) by Heather Karn

The Leaves Of Love (Vampires and Fae of Weimar) by Lavinia Roseknight

Springtime Sprite (Moonlit Agate) by Katherine Isaac
---
---