OUT NOW: Shifter's Escape (Purple Oasis #7)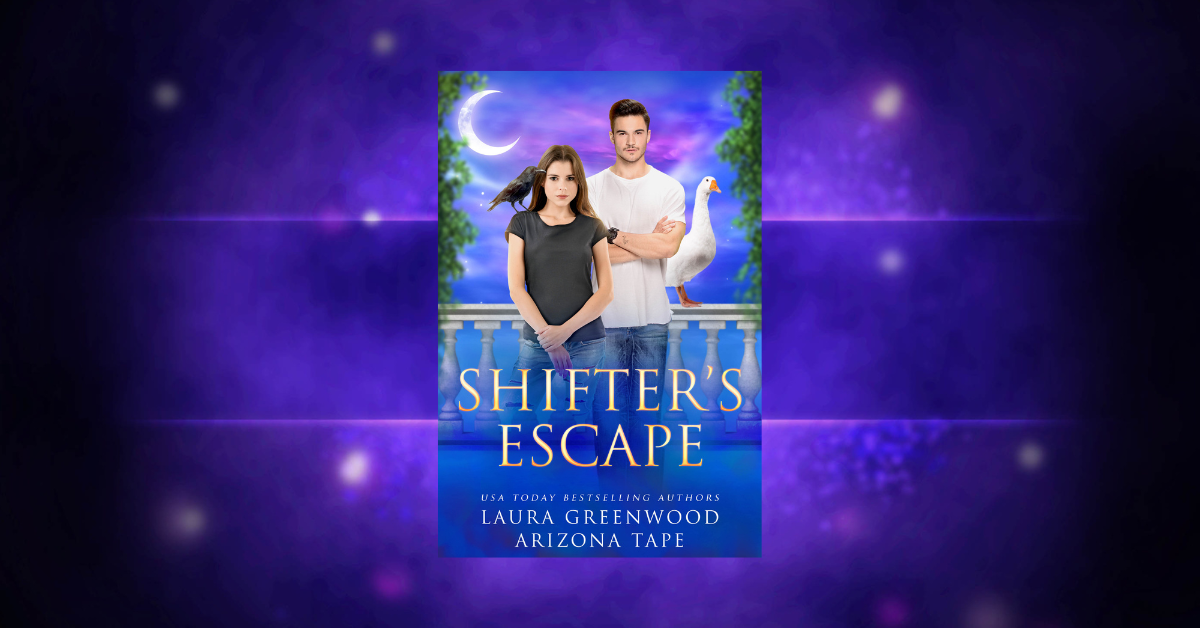 A princess in a tower, a daring escape, and a really annoying goose. What could possibly go wrong?
If there's one thing raven shifter Morgan wants more than anything, it's to leave the Nest and the tyrannical rule of her father, even if it means cutting ties with the only family she has left.
When Gus left Purple Oasis in search of the bird shifter paradise he'd been promised, he quickly discovered that the Nest wasn't as idyllic as it first seemed.
After Morgan overhears Gus talking about wanting to leave, she finally thinks she might have the chance she needs to escape, but should she trust the goose shifter she's never met before, or is it a trap set by her father?
Shifter's Escape is part of the Purple Oasis paranormal romance series. It includes a sweet m/f romance involving a trapped raven shifter and a resourceful goose shifter.
---
---