OUT NOW: The Alien's Zookeeper (Aliens And Animals #1)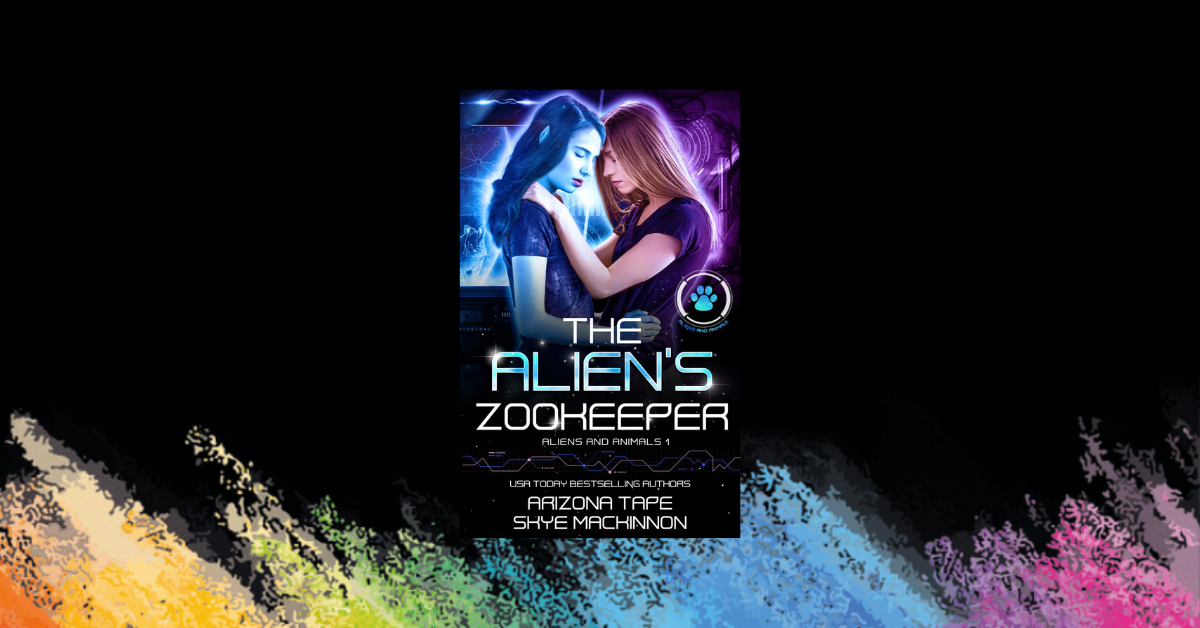 Aliens And Animals #1 (co-written with Skye MacKinnon).
The stars gave her a mate… and a rhino.
Tilly doesn't believe in aliens. At least, she didn't, until she gets abducted along with half the animals of her zoo. When you and your rhino are stuck in a cage on a spaceship, it's hard not to believe. One of them, an elf-eared female, seems ready to help her find a way back to Earth, but is that really what Tilly wants?
Bavalla's messed up big time. She wasn't supposed to abduct a sentient being, but now that she's face to face with a female who's not only intelligent but also very attractive, she has to figure out what to do. Telling the Captain would result in severe punishment, but how do you hide a human who's very intent on saving not just herself, but all her animals as well?
A fast-paced f/f romance with a strong human woman and a swoon-worthy alien female willing to give up everything for her mate. Part of the Aliens and Animals series.
Available on all retailers.
Apple – Kobo – Nook – Google Play – Amazon – Smashwords – Payhip – Universal
---
---