OUT NOW: The Alien's Veterinarian (Aliens And Animals #2)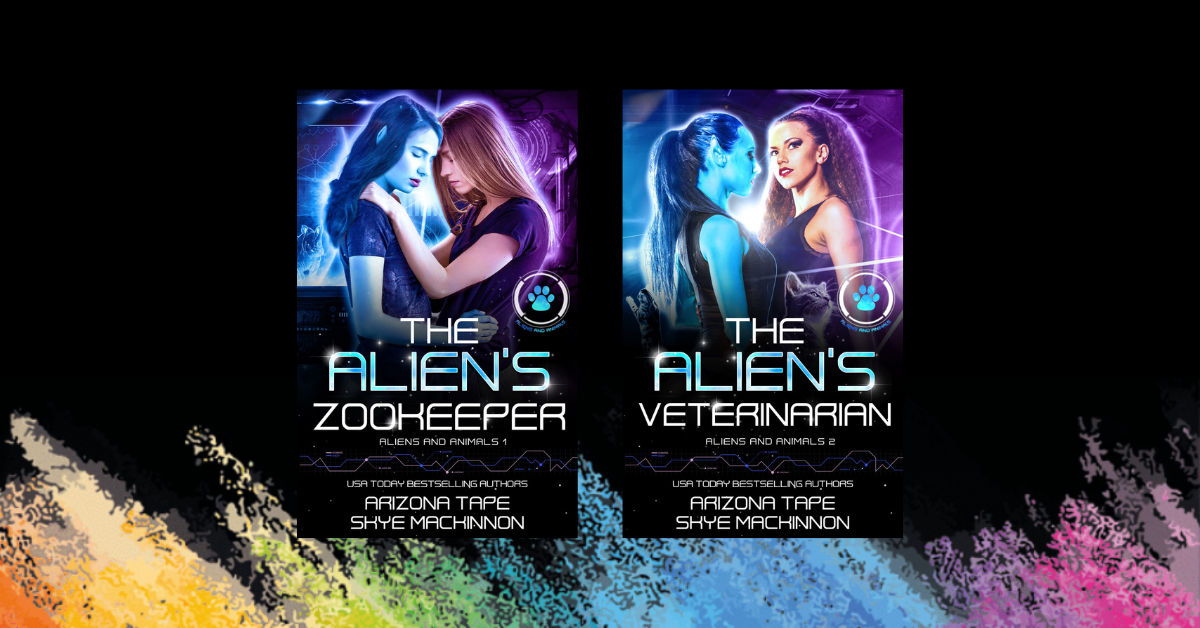 Aliens And Animals #2 (co-written with Skye MacKinnon).
No space adventure is complete without a cat
Abby prefers animals to people, which comes in handy since she's a vet working long hours at a cat rescue. She can't say no to a critter in need, so when she's offered a quick and well-paid job to look after a pregnant leopard, she accepts it. Problem is, she didn't read the small print…
Sahra has travelled to Earth to find a healer who can help with the animals back on Kyven. But how do you persuade a human to leave their planet without revealing that you're an alien? It's time to twist the truth a little and abduct an unsuspecting vet.
Throughout the journey, their ability to work together is tested. When a storm and a dangerous beast threatens their lives, can they make it out together?
An out-of-this-world f/f romance with a cat-loving human woman and a determined alien female willing to do anything to find her mate. Part of the Aliens and Animals series. This is a standalone book with a happily-ever-after.
Available on all retailers.
Apple – Kobo – Nook – Google Play – Amazon – Smashwords – Payhip – Universal
Aliens And Animals
The Alien's Falconer
---
---