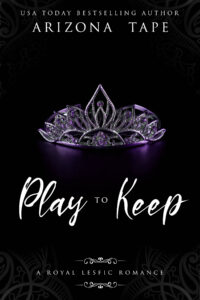 The Twisted Princesses #3.
Three is a crowd.
Zafira and Jade's little game has escalated into a plot bigger for them to handle. They both know if they don't work together, it will lead to mutual destruction. But who will fold first?
****
Play To Kill is the third book in the Twisted Princesses Trilogy. This is a twisted romance with darker themes and a lesbian romance. Books are recommended to be read in order.