OUT NOW: Lost To Our Memories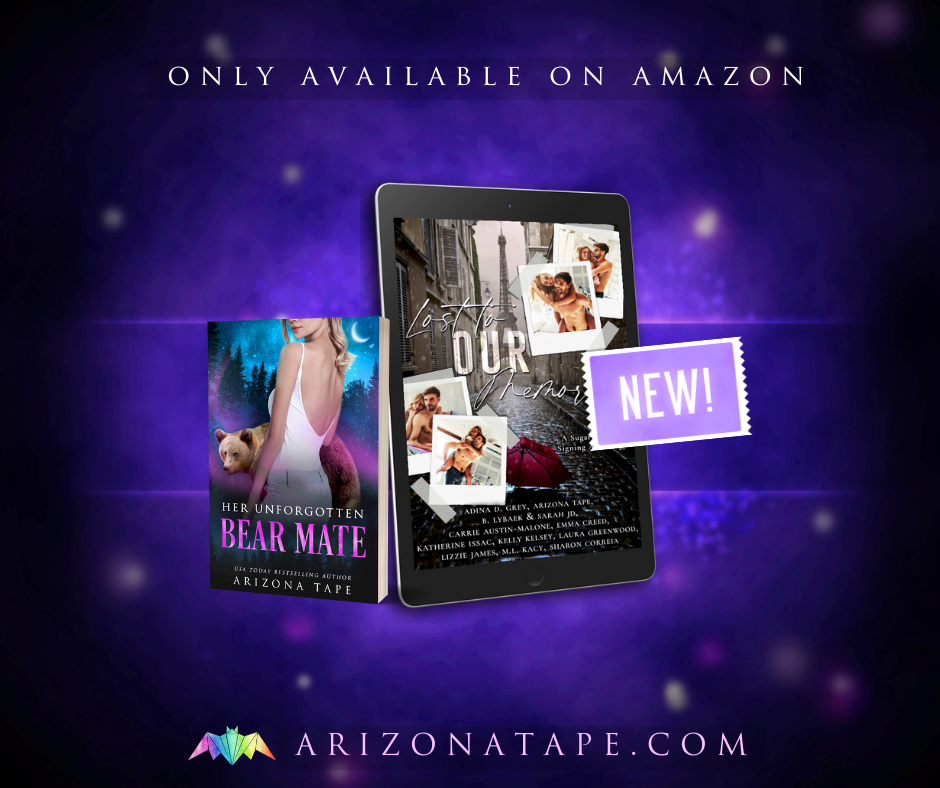 About Her Unforgotten Bear Mate
A bear shifter, a long lost friend, and a romance written by fate.
When bear shifter Sasha attends the monthly fated mate ritual in her hometown, she never expected to run into her long lost childhood friend and crush, Matilda.  
Back from living abroad, Matilda returned to Crescent Valley in the hope to reconnect with Sasha, unsure whether her best friend harbours any resentment over how their friendship ended and whether after all this time, there might be something to salvage.
Despite the passing of time, they reconnect easily. It's clear they have a past… but do they have a future?
****
Her Unforgotten Bear Mate is a fated mates paranormal romance featuring a bear shifter and her mate. It includes a standalone f/f between long lost friends and a dash of steamy goodness. It is part of the Crescent Lake Bears series.
About Lost To Our Memories
Memories are precious.
Whether they bring you pain, excitement or an overwhelming fulfilment of joy.
They make you feel something deep down within your soul.
In the words of Dr Seuss – Sometimes you will never know the value of a moment until it becomes a memory.
In this limited edition anthology, join these multi-genre authors as we take a journey together and all become lost to our memories.
Features stories from:
Adina D. Grey – Arizona Tape – B. Lybaek & Sarah JD – Carrie Austin-Malone – Emma Creed -Katherine Isaac – Kelly Kelsey – Laura Greenwood – Lizzie James – M. L. Kacy – Sharon Correia
Get your copy from Amazon: 
Available for a limited time.
---
---