OUT NOW: Hexes And Hearts Anthology (1 MAR 2023)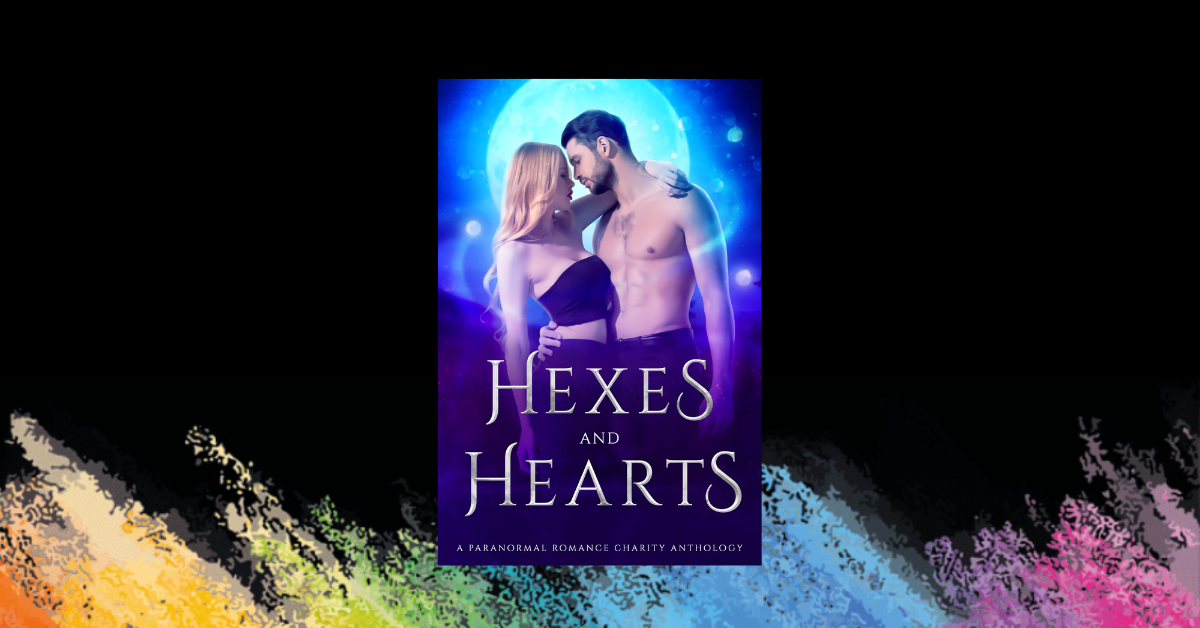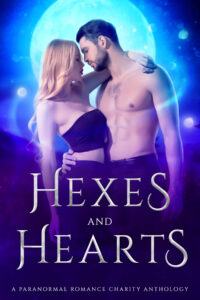 A paranormal romance anthology.
Fall in love with witches, feel the connection with shifters, and uncover hidden depths with vampires in this spell-binding collection of paranormal romances. There's something for everyone within the pages of this fun, flirty, and uplifting supernatural anthology.
About A Cocktail Of Sin
In A Cocktail Of Sin, sassy envy demon Sylvie gets mixed up with a playful angel who is willing to bring her into an angel cocktail bar for a sample of virtue in exchange for a taste of sin. 
This story is set in the same world as the Forked Tail, with appearances from both Demi and Lana. Some of it occurs at the same time as A Hint Of Gluttony (so if you've been waiting for that, this will give you a hint.)
Available on all retailers
Apple – Kobo – Nook – Google Play – Amazon – Smashwords – Payhip – Universal Link
A little more about Hexes And Hearts:
Laura Greenwood and I organised this anthology somewhere in the middle of her mum's battle with cancer. We chose a charity that helped her mum during her battle to donate all the proceeds to. They provided small comforts for her when she was in the hospital, like biscuits and tea. This project was a way for us to feel like we could do something when there wasn't really anything we could do. If you've been following us for a bit, you'll know that her mum's cancer was terminal and in a weird twist of fate, she actually passed away on the release date of the anthology. 
While we had this charity in mind, the stories inside Hexes And Hearts aren't about cancer or illness but instead funny, uplifting, hopeful paranormal romances that'll leave you with a smile. 
Included in Hexes and Hearts:
Her Viking Werewolf by Demelza Carlton: A Viking witch meets her match…only he's a werewolf. or She hexed him, so he took her hostage…but now they will need to work together to survive…
Summer Break For Awkward Bears by Laura Greenwood: No polar bear's summer holiday is complete without a beach romance.
A Cocktail Of Sin by Arizona Tape: Angels and demons shouldn't mix, but that's what makes the drinks, and the romance, taste so good.
Fanged at First Sight by Cali Mann & Mia Harlan: She's been raised to hate vampires, but when a too-hot-to-handle vamp saves her life, she may just change her mind.
Goddess Destined by Allyson Lindt: She stopped at the diner for a milkshake and a magical bladesmith. She didn't expect to find her destiny at the pinball machine.
My Sexy Warlock Weekend by Gemma Cates: A love witch with a glitch and a warlock with a past have a wickedly wild weekend.
A Vampire's Bite by R.L. Wilson: I'm lost in New York, my fated mate on my mind. The first bite into Lauren will make the beauty mine.
Love Glare by Danielle Jacks: What happens when your vampire best friend takes someone else to the Academy Cursed Ball? A werewolf has to do the only thing he can… Find his own date?!?All proceeds from sales of the Hexes and Hearts anthology will be donated to the Hug on a Tray charity.
Available on all retailers
Apple – Kobo – Nook – Google Play – Amazon – Smashwords – Payhip – Universal Link
---
---