The Griffin Sanctuary was founded by Starlise and Ella to house and care for injured griffins and has grown over the years to become the home to multiple other species like unicorns, phoenix, and many more.
---
BOOKS IN THE SERIES:
---
Did you know you can buy signed paperbacks and swag in my personal shop?
Click here to find out more about that!
---
The Griffin Mission
The Griffin Mission (prequel, temporarily available in the anthology: Bonds Of Magic)
Ella's life is decidedly normal… until she finds an injured winged cat in her kitchen.
She soon finds herself whisked away to a world where all the mythical creatures she's read about are real, and discovers the winged cat isn't a hallucination, it's a miniature griffin.
Alongside the charming and dedicated Starlise, she learns the best way to care for griffins and what it means to be part of something bigger.
****
The Griffin Mission is a modern fantasy prequel to the Griffin Sanctuary series. It is packed full of adventure, mythical creatures, and an f/f romantic sub-plot.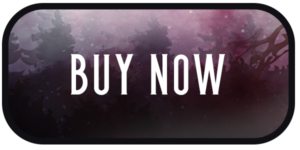 ---
The Unicorn Herd
The Unicorn Herd (10 SEP 2021)
It's not all rainbow and glitter caring for a unicorn.
Charlotte knew her first day at Griffin Sanctuary wasn't going to boring, but when a unicorn without a horn arrives, she realises just how hard it is to look after endangered mythical creatures.
****
The Unicorn Herd is book one in the modern fantasy Griffin Sanctuary series. It is packed full of adventure, mythical creatures, and an f/f romantic sub-plot. (available on all major retailers)