Aliens And Animals is a alien sci-fi series set in space with f/f romances and adorable animals. It's co-written with Skye MacKinnon
---
BOOKS IN THE SERIES:
Book 1: The Alien's Veterinarian
---
Did you know you can buy signed paperbacks and swag in my personal shop?
Click here to find out more about that!
---
The Alien's Zookeeper
Book 1: The Alien's Zookeeper (temporarily available in the anthology: Cyber Pulse)
The stars gave her a mate… and a rhino.
Tilly doesn't believe in aliens. At least, she didn't, until she gets abducted along with half the animals of her zoo. When you and your rhino are stuck in a cage on a spaceship, it's hard not to believe. One of them, an elf-eared female, seems ready to help her find a way back to Earth, but is that really what Tilly wants?
Bavalla's messed up big time. She wasn't supposed to abduct a sentient being, but now that she's face to face with a female who's not only intelligent but also very attractive, she has to figure out what to do. Telling the Captain would result in severe punishment, but how do you hide a human who's very intent on saving not just herself, but all her animals as well?
****
A fast-paced f/f romance with a strong human woman and a swoon-worthy alien female willing to give up everything for her mate. Part of the Aliens and Animals series.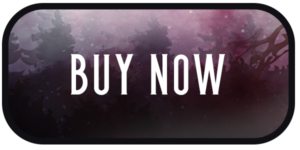 ---
The Alien's Veterinarian
Book 2: The Alien's Veterinarian
No space adventure is complete without a cat
Abby prefers animals to people, which comes in handy since she's a vet working long hours at a cat rescue. She can't say no to a critter in need, so when she's offered a quick and well-paid job to look after a pregnant jaguar, she accepts it. Problem is, she didn't read the small print…
Sahra has travelled to Earth to find a healer who can help with the animals back on Kyven. But how do you persuade a human to leave their planet without revealing that you're an alien? It's time to twist the truth a little and abduct an unsuspecting vet.
When the two women get stranded on a desolate asteroid, they'll have to work together to get back to their animals. But will Sahra be able to convince Abby that they should go to Kyven rather than return to Earth?
***¨
An out-of-this-world f/f romance with a cat-loving human woman and a determined alien female willing to do anything to find her mate. Part of the Aliens and Animals series.